I'm halfway through the 100 day project! 50 days down, 50 to go!
This year I decided on a quirky little project that I can finish in 15-20 minutes, so it's been really easy to stick with it each day.
I'm drawing a simple "blind" drawing (drawing with my eyes closed), choosing the item I draw each day arbitrarily by what I feel like drawing. Then, I choose a color from a "color moment" I experienced that day and paint in a background color around the object. On the back of each 3×3 inch piece I also paint a color swatch and write the color's name. Since the colors are related to something from each day, I'm gathering quite a nice collection of memories that may otherwise go unremarked.
Here are a few more favorites from the first 50. If you want to see them all, check out the hastag pool for #100colorblinds and be sure to follow along @aisforanika on Instagram!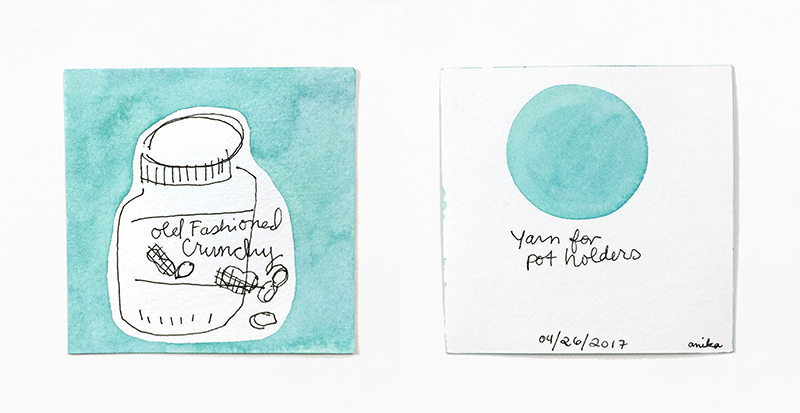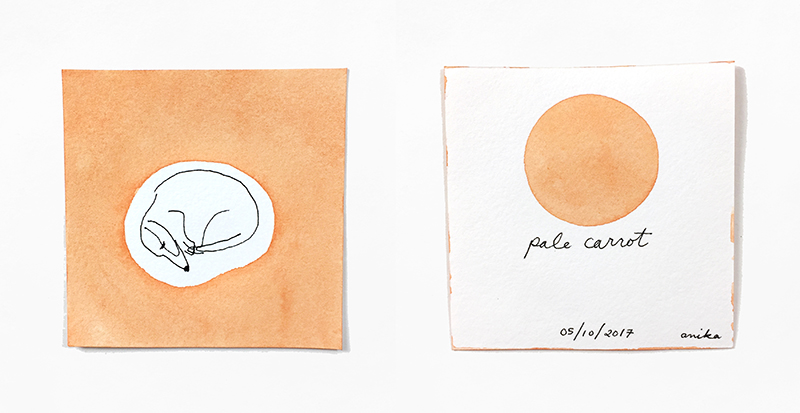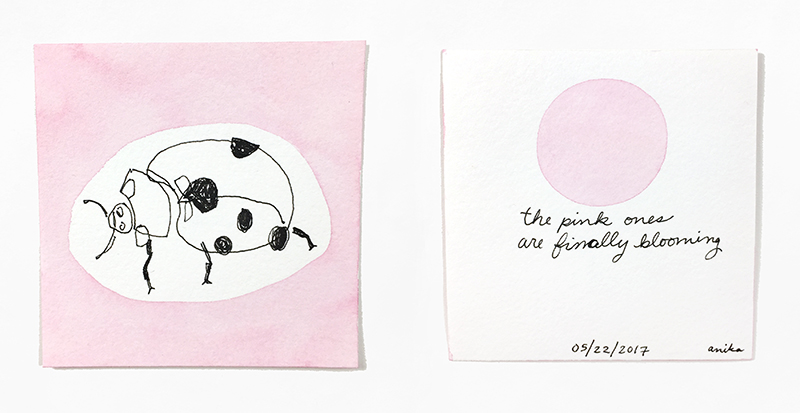 If you have any suggestions for other things I can draw, please let me know in the comments! I'm compiling a list of possibilities. Since not every object lends itself well to being drawn blind, it's helpful to have a lot to choose from!